All about Rechargeable Toothbrush | Cheeeese
Battery Life: How Long Does It Last?
There's no doubt that electric toothbrushes win the race over manual toothbrushes.
Yet it's challenging when it comes to choosing the right electric toothbrush from all the options available on the market.
Before you pick the one for you, you must be aware of the two options you have:
Electric toothbrush with a replaceable battery,
Rechargeable electric toothbrushes that come with a charger.
Replacing the batteries of your electric toothbrush every week can be a hassle so a rechargeable electric toothbrush can be a fantastic option.
Are rechargeable toothbrushes worth it?
Yes, rechargeable toothbrushes are worth every penny. 
Unlike toothbrushes with replaceable batteries, the rechargeable ones come with an electric toothbrush charger. You can charge your toothbrush whenever the battery dies, just like you charge your phone or smartwatch. 
Pretty simple. Huh?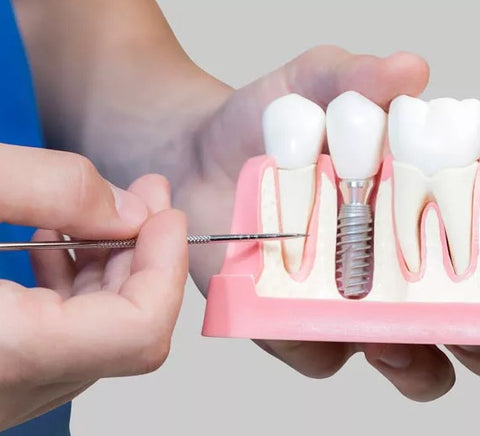 How long does a rechargeable toothbrush last?
On average, rechargeable toothbrushes last about 5 to 10 years, based on how frequently you use them and how you handle your device. 
Not to mention, your charging routine also determines the durability of your rechargeable toothbrush. 
Tips to ensure a better battery life for your electric toothbrush
Many factors determine the durability of your rechargeable toothbrush. Among all the other factors, the most crucial ones include your brushing technique and the number of times you use it in a day.
The other crucial factors that can help save your electric toothbrush's battery life are here:
Avoid repeated charging cycles
To maintain better battery life, you must wait until the battery has completely discharged. It would be best to wait for your rechargeable toothbrush to have an "empty battery" indication because repeated charging cycles can deteriorate the battery life.
Never overcharge your toothbrush
To confirm prolonged battery health, you must charge the toothbrush for 24 hours or, as the brand recommends, until it is "fully charged." Because overcharging Lithium-Ion (Li-Ion) batteries for more than 24 hours might wear out the battery life.
Never leave your toothbrush plugged
As obvious as it may sound, some people always keep their toothbrushes plugged in to avoid battery discharge. As a result, their rechargeable toothbrushes get wrecked. Keeping your rechargeable toothbrushes plugged in with chargers between usages is not recommended since repetitive charging can impact the battery's lifespan. 
Does your charging schedule determine the life span of a rechargeable toothbrush?
No, other things might also affect the battery life of your electric toothbrush, apart from the charging schedule. 
Since lithium-ion batteries power most modern rechargeable toothbrushes, they are designed to retain their charge for up to three years if stored in a cool & dry place with limited exposure to sunlight.
Hence, if you expose your electric toothbrush to a hot environment like direct sunlight for a prolonged period, the chances are high that your device will start overheating, and its battery may wear out. 
FAQs that you must know
Ø How to tell if your electric toothbrush is fully charged?
Depending on the rechargeable toothbrush you use, almost all models have charging indicators and other battery symbols to indicate the toothbrush is charging. Once the toothbrush is fully charged, you will see a "battery full" or "battery charged" indicator so you can unplug your device and start using it. 
Ø What is the battery performance of a rechargeable toothbrush?
Generally, the battery life of your toothbrush will last for a week or two if used for two minutes, twice a day, provided you have fully charged it. Some top brand toothbrushes take between 12 and 22 hours until the battery is full. 
However, if you use a Cheeeese electric toothbrush, you can use it for up to 300 days without fretting about charging, provided the device is fully charged.
Ø Do you always need to carry your electric toothbrush charger?
That depends on the brand you pick. 
On average, some of the reputed and leading electric toothbrush brands claim to last for about a couple of weeks if used twice a day. 
In that case, you must carry your electric toothbrush charger, especially if traveling. 
But, if you no longer wish to bother about carrying an electric toothbrush charger?
You may get yourself a rechargeable toothbrush from the Cheeeese!
Why choose Cheeeese over other top Brands?
To make electric toothbrushes accessible at a fair price, Cheeeese believes that a subtle change can make a huge difference in your life. 
To ensure your comfortability, we have extensively researched how long the battery of an electric toothbrush should last, so you do not have to worry about carrying a charger all the time. 
And that's how we came up with our Cheeeese Sonic electric toothbrush. You can travel freely without any stress because it is built to last for 300 days on one single charge. 
It also comes with a type-c port. So, you can charge your device with any universal charger (even the one with your Android phone)! The USB Type-C port allows easy recharging at home or on the go via power banks too!
How cool is that?
The perks don't end here. 
Our Cheeeese electric toothbrushes also come in a compact sealed pack that contains:
Four sealed brush heads to ensure better sanity,
An electric toothbrush body,
A sleek PU spill-free leather case that is easy to carry while traveling,
A manual and a Type-C charging cable.
Apart from the three brushing modes, this electric toothbrush also comes with a default timer that helps you brush for two minutes with a pause of 30 seconds in between so you can switch the quadrants of your mouth.
Isn't the deal worth a steal?
It's time to bring your Cheeeese home. Don't hesitate to replace your old electric toothbrush with a new, more efficient one that promises uninterrupted service for the longest time. 
No bluff! No over-commitments!
Our electric toothbrush is estimated to last anywhere from six to nine months before you plug it in. Nevertheless, to ensure optimal battery life, you must take care of the device and follow simple tips to improve your rechargeable toothbrush's battery life. 
What's holding you back now? Grab your Cheeeese Rechargeable toothbrush now!