What is a travel electric toothbrush | Cheeeese
A portable Electric Toothbrush, commonly known as a "power toothbrush," is the kind that you plug into the wall to recharge, retain the handle, and change the brush head about every three months. Micro-vibrations, oscillating/rotating (3D Cleaning Action), and sonic technology are some cleaning methods used by rechargeable electric toothbrushes.
Electronic toothbrushes, such as the, provide several benefits to one's dental health. These toothbrushes are often quite technologically and functionally sophisticated. Some of these could even teach you how to improve your brushing habits.
Which is the best electric travel toothbrush?
Cheeeese™ is one of the best electric toothbrushes mostly used for travelling. It is powered by a variety of vibrations, which enable it to function more effectively than a traditional manual toothbrush. An ultrasonic toothbrush, in contrast to a water flosser, may do many different types of cleaning in several distinct modes.
The use of an electric toothbrush as part of your oral health care routine has benefits that cannot be matched by water flossing, such as the greater capacity of an electric toothbrush to remove the stains from your teeth caused by coffee, tea, or wine.
Aside from that, an electric toothbrush vibrates or oscillates to efficiently remove food particles and dental plaque, hence reducing gum disease and tooth decay. In addition, a manual toothbrush cannot do any of these things.
Check out our collection of the finest electric toothbrushes: https://oralcheeeese.com/.
Features of Cheeeese™ electric toothbrush:
The magnetic levitation and high-frequency vibration technology produce superior bristles.
Three brushing modes to accommodate various cleaning demands.
Minimalist and sleek style that is simple to clean.
The item is slim and lightweight, making it simple to pack in any suitcase.
A fantastic alternative for travellers, with 300 days per charge.
Interactive displays: greetings and modes for brushing.
Type-C rapid charging cable is accessible for charging at any time and any location.
The package includes a watertight travel case.
Sonic or oscillating/rotating technology.
Tips for travelling with an electric toothbrush:
When travelling with an electric toothbrush, the following are some helpful suggestions:
Make sure it's completely charged:
When travelling with an electric toothbrush, you should check that the battery has received a full charge before you go. During your trip, the last thing you always want to have to worry about is finding a place to plug in your toothbrush so that it can charge. If it does not, you have the option of either charging it before you go or bringing a charger with you. You may always ask for one at the front desk, even if the room you're staying in doesn't come equipped with its charging station.
It is important not to forget the charging cable:
If your toothbrush can be recharged, remember to bring the charger along with you. Make sure that it is stored in a simple place for you to get to, such as your carry-on baggage or your backpack. In addition, having a USB cable attached to the toothbrush makes it possible to charge it without the need for an adapter or the hassle of hunting for an electrical outlet.
Check the restrictions for aeroplane baggage:
It is up to the Civil Aviation Authority and individual airlines to decide whether or not it is acceptable for certain types of carry-on baggage to include a battery-operated toothbrush. If you are going to be travelling, you should bring your electric toothbrush with you in your carry-on luggage. Nevertheless, if you are travelling by automobile or train, you are permitted to pack it in your carry-on baggage and bring it along with you.
Put it in a bag that can be sealed:
When you pack your toothbrush, be sure to put it in a travel bag that has a zipper or another way to keep it sealed. This will protect it from being dirty or wet while it is being transported. There are a few different electric toothbrushes that come with carrying cases.
Get quite a compact one:
If you anticipate being away from your home for an extended period, you should consider purchasing a toothbrush designed for travel. These electric toothbrushes are more portable and smaller in size than conventional electric toothbrushes, and they come with their charging station.
Keep it tidy:
Maintaining the cleanliness of your electric toothbrush is as simple as removing the brush head and rinsing it under running water both before and after your trip. When cleaning the electric toothbrush handle, you should only ever use a damp cloth rather than running water over it.
Carry replacement bristle tips:
Carry a replacement toothbrush head with you just in case the one you currently have becomes damaged, broken or compromised in some other way possible.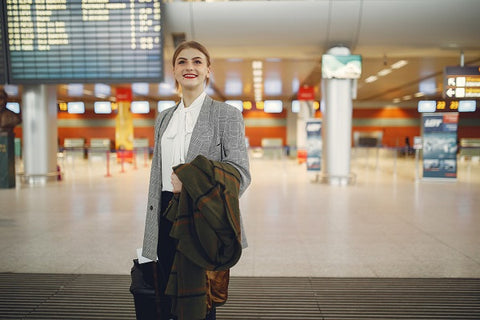 Can electric toothbrushes be brought into an aeroplane?
Under the national aviation laws, electric toothbrushes and other battery-powered devices may be deemed dangerous items, thus certain limits apply.
The most significant limitation is not packing a toothbrush in your checked baggage when flying. Always transport it as part of your carry-on or as a personal item, and pack it such that it cannot be damaged during transportation.
The majority of check-in and cabin baggage limits stipulate that lithium batteries cannot exceed 160 Wh. However, some airlines put stricter limitations on the transport of lithium battery-equipped baggage. Consequently, it is recommended to contact your airline before your departure.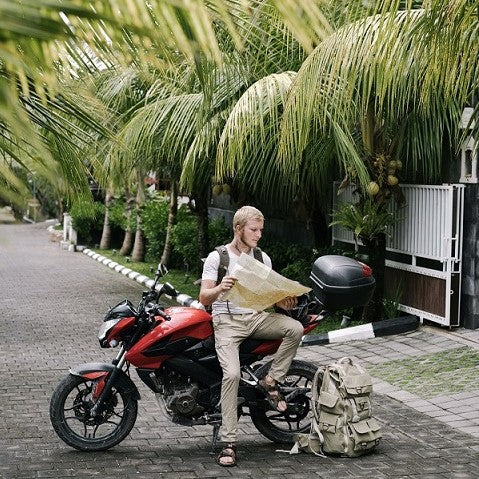 How should one best travel with a toothbrush?
Carry-on baggage is the ideal method to travel with an electric toothbrush. This will also ensure that it does not get misplaced, and you will be able to use it as required throughout the journey and upon arrival at your location. Please do not include liquids such as mouthwash or toothpaste in your carry-on, since they are considered hazardous items. Please put them in your checked luggage instead.